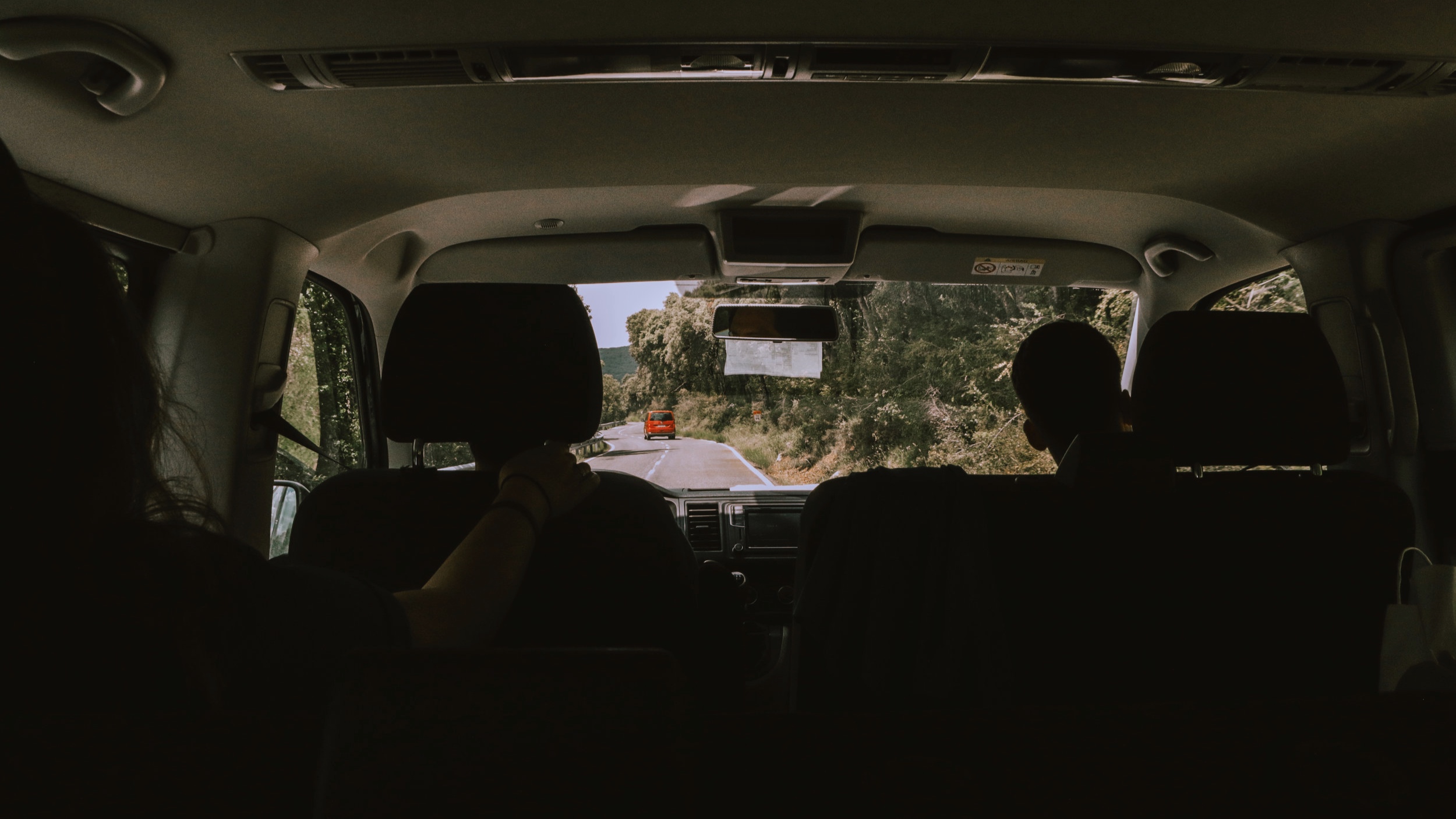 Ramase Ayiti
Embark on a legacy of change with Impact Global International Summer 2019 in Haiti.
JOIN IGI IN HAITI THIS SUMMER!
We are pleased to announce that after much hard work in building our IGI Tampa community, we are officially launching our first group travel experience to Haiti Summer 2019! There we will team up with our IGI volunteers and partners abroad to further advance our cause to produce sustainable change.
This is your chance to not only be a part of amazing projects like building a Biodigester on site, hearing from inspiring speakers, and participating in cultural and environmental tours, but also to immerse yourself in Haitian culture, history, and cuisine. We invite you to come along, make some friends, learn some Creole, enjoy the beach, and be a part of our ongoing environmental projects.
Deadline to apply
May 9, 2019
2018 HAITI TRIP RECAP VIDEO
HIGHLIGHTS
We will be in Haiti from July 20 - 27, 2019 to embark a legacy of change. Some highlights of the trip include the following:
Participate in Community cleanups in Montrouis, Haiti
Build a biodigestor at a school

Visit Schools to talk about recycling and waste management

Outreach to schools by giving school supplies

Visit SANCO site for a tour of their waste management facilities

Historical day tour at Port Au Prince

Hearing from inspirational community leaders
IGI HAITI UPDATED ITINERARY 2019*
(July 20 - 27, 2019)
JULY 20, 2019 | Day 1: Arrival
12:00am - Travel to Fort Lauderdale with group from Tampa

4:00 - Arrive at Fort Lauderdale International Airport

9:10am - Arrival in Port Au Prince from Fort Lauderdale
Flight #951
Airline: Spirit
Date: Saturday, July 20, 2019
Departing Fort Lauderdale: 7:00am
Arriving Port Au Prince: 9:10am

Take a 90 minute drive to Hotel DeCameron - Expected arrival to Montrouis 11:30/11:45am

Arrive at the Hotel (Check In) -

12:30 - Free Time to settle in

12:30 - Lunch at hotel

Distribute Materials to all members and volunteers based on their designation for the trip

14:30 - 18:00 - Free Time

Dinner then discuss next day plans

19:00 - Evening Meeting: Welcome to Haiti/go over itinerary (Dinner at private room in hotel)
Lodging: Hotel Decameron (L, D)
JULY 21, 2019 | Day 2: History of Haiti
Learning about the History of Haiti: Day Tour in Port Au Prince with guide
Lodging: Hotel Decameron (B, L, D)
JULY 22, 2019 | Day 3: Biogas Project and Community Cleanup
7:00 - Breakfast/morning meeting

08:00 - Leave for Biogas Project

Meet the youth in the community to start the Biogas Project

Eat lunch at a local restaurant - Restaurante ( Stop Over) - Haitain $ (HD) ($7 per person)

Head back to hotel

Gather materials and supplies for community clean up

Community clean up

Head back to hotel for dinner
Lodging: Hotel Decameron (B, L (on bus), D)
JULY 23, 2019 | Day 4: Biodigester Site and March to Keep Haiti Clean
07:00 - breakfast and morning meeting (Prepare for Outreach Event)

08:00 - Leave hotel and head to biodigester site

Dig the first hole for the Biodigester

Have lunch at a local restaurant

15:30 - 17:00 - March to keep Haiti Clean "Ramase Ayiti" March to the Market (Montrouis)

Go to local Market and conduct a clean up

Organic Waste

Plastics

Consolidation

Head back to hotel

Have dinner on own at hotel

19:00 - night meeting

Lodging: Hotel Decameron (B, L (on bus), D)
JULY 24, 2019 | Day 5: Tour of SANCO
Beach Clean Up

08:00 - breakfast at the hotel and morning meeting

Enjoy a free morning

12:00 - lunch at hotel

13:00 - Visit the SANCO facility

Head back to Hotel

Have dinner on own and free time

20:00 - night meeting
Lodging: Hotel Decameron (B, L, D)
JULY 25, 2019 | Day 6: Education and Empowerment
08:00 - breakfast

Have some free time this morning

12:00 - Lunch at hotel

12:30 - Education and Empowerment: Visit school and teach the importance of empowerment

School outreach

School supply give away
Ribbon cutting ceremony at the Biodigester site

Head back to hotel for dinner

19:00 - evening meeting
Lodging: Hotel Decameron (B, L, D)
JULY 26, 2019 | Day 7: Free Day
Free day to enjoy the hotel facilities
Lodging: Hotel Decameron (B, L, D)
JULY 27, 2019 | Day 8: Shopping in PauP and Departure
05:00 - quick breakfast and check out

05:30 - Travel to Port Au Prince Airport

10:00 - Flight to Fort Lauderdale

Flight #952
Airline: Spirit
Date: Saturday, July 27, 2019
Departing Port Au Prince: 10:00am
Arriving Fort Lauderdale:12:00pm
12:30pm: Drive back to Tampa from Fort Lauderdale International Airport

Between 4:00-4:30 - arrive back in Tampa
Lodging: (B, Lunch on Bus)

*itinerary subject to change*
ACCOMMODATIONS
Royal DEcameron
We will be staying at Royal Decameron which is covered by your total trip cost.
A Haitian jewel, surrounded by a 55-hectare natural reserve and 2 kilometers of white sand beaches, colored by an indigo blue sea and ski, can be found between the sea and the mountains of Hispaniola Island, now known as Haiti and the Dominican Republic. The resort is located on the paradisiac Côte des Arcadins, only 90 minutes from the Toussaint Louverture International Airport and the historic center of Port Au Prince, the capital of Haiti, where you will enjoy an interesting mix of culture between music, voodoo and carnivals.
Here, rest and serenity are the rule, amidst a delicious tropical climate averaging 30 degrees centigrade, the warmth of Haitian people and the charm of its gastronomy.
TRAVEL INSURANCE
Anything can happen before or during your travels. We strongly suggest you purchase travel insurance to protect yourself and your trip. Be sure to read in detail about each plan and see what's right for you. If you have a credit card, don't forget to check out any offers you might already have through your account! For everyone else, here's a link to some helpful resources for you to get on your way.
ABOUT HAITI
(French: Haïti [a.iti]; Haitian Creole: Ayiti [ajiti])
Officially called the Republic of Haiti, Haiti is a country located on the island of Hispaniola, east of Cuba in the Greater Antilles archipelago of the Caribbean Sea. It occupies the western three-eighths of the island, which it shares with the Dominican Republic.
The name Haiti (or Hayti) comes from the indigenous Taíno language which was the native name given to the entire island of Hispaniola to mean, "land of high mountains."
Despite being riddled with a dark history of colonialism, slavery, and oppression, Haiti still remains the world's only successful slave uprising, through a rebellion led by former slave and first black general of the French Army, Toussaint Louverture who, along with his successor, Jean-Jacques Dessalines, transformed an entire society of slaves into an independent country.
IMPACT GLOBAL
INTERNATIONAL
TRAVEL
TERMS & CONDITIONS
Prices: Prices are per person and are based upon shared double occupancy (unless otherwise noted).
Cancellation Policy: Cancellation in writing or email must be received by Impact Global International for appropriate refund minus the following fees.
70-49 days prior to departure: $400 per person deposit
50-30 days prior to departure: 80% of tour cost
30 days prior to departure or less: 100% of tour cost
Travel Insurance: Travel insurance is not included in the tour price. Impact Global International strongly recommends the purchase of comprehensive travel insurance package, which covers health, lost luggage, trip cancellation and trip interruption. Please note that we cannot accept responsibility for any losses or expenses, which you or any member of your party may incur as a result of failing to secure adequate coverage. We can recommend travel insurance companies upon request
Passport and Documentation: Your passport must be valid for at least six months following your entry date to your travel destination. Impact Global International is not responsible to provide any travel documents to any of our destinations, including visas. It is the sole responsibility of the traveler to confirm with the consulate of each country visited, about any necessary travel documentation/visas required to enter these countries.
Airlines and Air Tickets: Passengers are responsible to ensure Impact Global International has the correctly spelled names for air tickets reservations. Due to newly introduced security measures, any name change including minor spelling corrections may require airline reservations to be canceled and re-booked. Impact Global International will not be held responsible for the denial of services by a carrier due to any name discrepancy. Subsequent name corrections will be subject to an airline re-booking fee of up to $300 per ticket. Air reservations are subject to availability at the time of re-booking. All airline tickets issued in conjunction with this tour are subject to air penalties per individual carrier's rules and regulations which will be applied.
Airport Taxes and Fees: All airline tickets are subject to a variety of foreign and domestic government taxes which include security charges, the September 11th Security Fee, airport facility charges, customs and immigration fees, inspection fees, fuel surcharges and more. Taxes and fees are subject to change. Airport taxes & fees which appear on the invoice reflect the taxes and fees that are applicable when the original reservation is completed. These taxes and fees may vary prior to airline tickets being issued. We reserve the right to amend the airport taxes & fees to reflect any changes prior to ticketing.

Baggage: Luggage is the responsibility of the passenger/s and that of the airlines. For lost/delayed luggage claims, the passenger is responsible for notifying the airline directly. If travel insurance policy was purchased, all damage/loss must be reported at the time of incident and documented in writing by local authorities for submission to the insurance company. As all airlines differ and restrictions change periodically, we recommend that you call the airline directly with questions about your baggage allowance. Impact Global International shall not be held responsible for any delay or damage to or loss of luggage and/or personal items.
Tour Itinerary: Impact Global International and participating travel partners reserve the right to change the itinerary due to unforeseen circumstances. In all cases, Impact Global International and participating travel partners will do their best to maintain the content of the tour. If the tour services as indicated by the itinerary cannot be supplied or there are changes in the itinerary for reasons beyond the control of Impact Global International, we will arrange for the provision of comparable services. Impact Global International or participating travel partners reserve the right to make changes in the itinerary whenever Impact Global International or participating travel partners deems it necessary to the comfort, convenience and safety of the participant at any time. No refund will be paid for unused services such as: transfers, sightseeing, meals, hotel accommodation, entrance fees, and others that are listed in the tour program.
Meals: Meals are based on the hotel's or restaurant's buffet or set menu. In general, beverages are not included, unless specifically stated.
Hotels Accommodation: Hotels will be provided in accordance with the itinerary or similar. We reserve the right to make substitutions with hotels of equal standard. There will be no refunds for any difference in the cost of those accommodations. All rooms are standard twin-bedded rooms with private facilities, unless specifically stated. Special requests such as bed types, smoking preference and connecting rooms are subject to availability. Room selection in all cases, unless otherwise reserved, is strictly at the discretion of the hotel's management on a run-of-house basis.
Not Included: Items of personal nature such as laundry, wines, mineral water, beverages, coffee, tea, meals other than described in the tour details, any other service not described as included, passport and visa fees, insurance.
Documents: Your tour documents including: paper air tickets or E Ticket receipts, tour confirmation voucher and all other related information will be sent approximately two to three weeks prior to departure provided full payments have been received.
Customer Service: All customer service issues and refund requests must be submitted in writing and received no later than 30 days after your return. Refunds are subject to a processing fee of $50 plus any hotel and/or supplier charges incurred. Airline flight cancellations and delays for any reason are not the responsibility of Impact Global International.
STATEMENT OF RESPONSIBILITY
Impact Global International and its employees, in Tampa, Florida, act only as representatives of agents of the various air carriers, hotels, public transportation companies and tour operators upon the express condition that they shall not be liable for any injury, damage, loss, accident, delay, or irregularities which may be occasioned either by reason of defect in any vehicle, or through acts of default of a company or persons engaged in conveying the passenger, operating contracted tour arrangements or otherwise of any hotel proprietor or servant.
Impact Global International accepts no responsibility for loss, damage, monies, additional expenses due to common carrier cancellations, delays or changes, weather, sickness, injuries, strikes, war, quarantine, or other causes beyond their immediate and direct control.

In addition, Impact Global International relinquishes all responsibility for travel by any tour participants if that travel is prior to, during or beyond Impact Global International's published tour dates. Enrollment in and payment for the tour, constitutes your acceptance of the Terms and Conditions and Statement of Responsibility. The terms and conditions and statement of responsibility become a binding contract when your enrollment and payment are received and accepted by Impact Global International. This contract shall be governed by the laws of the state of Florida.
It all started when…
TRAVEL
VISAS AND ENTRY
Haiti requires United States citizens to have a passport valid for at least 6 months past the
duration of their stay in Haiti. Please be sure to have at least 1 blank page per stamp in your
passport. United States citizens are issued tourist visas upon arriving in customs, valid for 90 days and
the amount of $10 is due in cash. You will need to keep your visa throughout the duration of
your trip as you will need this to validate your exit upon return.
ARRIVAL
The Toussaint Louverture International Airport is located in Tabarre, a commune of Port-au-Prince. This is the country's busiest airport and major connection for international destinations. Several major airlines such as American Airlines, Air France, and JetBlue use this as a hub for travelling. Because of this, the airport can seem chaotic and alarming at first, however there is little to no risk for foreign travelers while inside. Foreign travelers are most vulnerable to theft upon immediate exit from the arrivals hall, so it is highly advisable to keep your belongings close and be aware of your surroundings. Just like any airport, it is important that travelers practice standard safety procedures such as, but not limited to, leaving valuables at home, keeping your money/and or expensive objects hidden, and most importantly, staying with your group.
DEPARTURE
When departing from Haiti, be sure to have your passport and visa in order to exit. Your bags will be checked by machine. Select passengers may also have their luggage and/or person checked by hand. If your bags are checked by hand, security personnel may request you to place any nail clippers, liquids, electronics, wine, food items, scissors, etc. in your checked luggage, in a separate box to be retrieved at your destination or risk confiscation. To avoid this, it is advisable to adhere to your airline's specific luggage requirements.
HEALTH INFORMATION
In addition to the information below, please be sure to consult with your physician to discuss your specific health needs.
VACCINATIONS
The Center for Disease Control and Prevention (CDC) does not require any non-routine
vaccinations for travel to Haiti though most travelers get certain vaccinations because of the
specific risk of diseases in this country. Before any trip abroad, it is advised that you ensure
your routine vaccines are up to date. Please consult your doctor to determine your own
individual needs and safety.
You will find a lot of answers using the CDC website ( www.cdc.gov/travel ) or by calling the
CDC at 1-800-311-3435. You may also visit Haiti's specific health information through this link:
https://wwwnc.cdc.gov/travel/destinations/traveler/none/haiti
MEDICAL ASSISTANCE
Medical facilities are scarce and generally sub-standard, especially outside of the capital
(Port au Prince). It is recommended that travelers purchase supplemental trip insurance to
include emergency accident, sickness, or medical evacuation in the event of an emergency.
Please visit our website directly to view our recommended insurance options.
MEDICINES
It is recommended that you carry a small supply of any necessary medications and personal
items with you. These may include over-the-counter medications for normal aches and
pains, traveler's diarrhea, feminine supplies, and any other items of personal nature that
prove difficult to find.
You should bring an adequate supply of any prescription drugs, as well as copies of those
prescriptions. It is also a good idea to carry an up-to-date record of known allergies or
chronic medical problems so that emergency treatment, if necessary, can be carried out as
effectively as possible.
WATER AND FOOD
Though most, if not all meals will be included in your trip, it is important to be aware of any
food or drink risks.
Tap, well water, or iced drinks made with tap or well water, and unpasteurized milk is not safe
to drink in Haiti. Drinks that are safe include:
● Sealed bottled water
● Water that has been disinfected
● Ice made with bottled water,
● Carbonated or hot drinks
● Pasteurized milk
Food that is served by vendors, raw meat or fish, unwashed or unpeeled fruits and vegetables
are unsafe to eat. Food that is cooked and served hot, or fruits and vegetables that you have
washed in clean water are safe to eat
For preventative care, speak with your doctor about taking prescription over-the-counter
drugs with you on your trip in the event that you get sick.
PRACTICAL INFORMATION
PHOTOGRAPHY
We will be visiting many incredible sites worth photographing— places of historical interest,
and of course beautiful landscapes. However, please be sensitive to taking photographs of
individuals in general when taking photographs without their consent. It is also not advised to
photograph military or police personnel without their consent. As a matter of common
courtesy, please ask permission from anyone you wish to photograph.
SAFETY
There are several safety precautions that can minimize traveler vulnerability including but not
limited to; avoiding sharing specific travel plans with strangers, avoiding visiting banks and
ATMs which are often targeted by criminals. and to sticking with the group you are traveling
with.
Fewer incidents of crime are reported outside of Port-au covered under a comprehensive trip
insurance and enrolling in the Smart Traveler Enrollment Program (STEP) is also a proactive way to keep in touch
with security messages issued by the U.S. Department of State and make it easier to locate you in
the event of an emergency.
ELECTRICITY
The electrical current in Haiti is 110 -- 120 volts/60 Hz. The primary socket types are the similar
as the ones used in the United States, though that might not only be the case. Other sockets are
also Japanese/Central American sockets that vary slightly. For electronics that are compatible
with both 110 and 220/230 volt outlets, you will only need a plug adapter.
TIME
Haiti runs on Eastern Standard Time.
MONEY
There are three currencies that you will encounter in Haiti; the Haitian gourde (HTG), U.S.
Dollars, and Haitian Dollars. Haitian dollars does not exist as paper or a coin, but is a concept
and translates to 5 Gourdes = 1 Haitian dollars (fixed rate).
Though the vast majority of places will accept U.S. Dollars, Haitian Gourdes is considered the
official currency of Haiti. The current exchange rate is 63 gourdes to 1 US dollar, though
fluctuating markets over the years has shown an average of 1 = USD = 40 HTG. It is a good idea to
check the exchange rate close to your trip date for a more accurate rate.
Bank notes are in denominations of 1000, 500, 250, 100, 25, and 10. Coins are in denominations
of 5 HTG, 1 HTG, 50, 20, 10 and 5 centimes.
Note: The most frequently used banknotes are 1000, 500, 250, 100, 25, 10 gourdes, though unless you
are planning on purchasing a more expensive item, it is advisable to only use smaller bank notes,
as shopkeepers might not have change for larger notes.
Bigger cities have ATMs, but they often run out of money or stop working and are commonly targets
for crime. Credit cards are usually accepted in Port au Prince, but rarely elsewhere. Talk to your
bank prior to your departure to notify them of your upcoming trip so they will not put a red flag
on your account and hinder your purchases.
For a budget spender, $20/day would suffice, a moderate spender, $40-50/day, and a top end spender,
$100/day
Bargaining is very common in Haiti. In general, if there are sales agents, very high prices, or no
displayed prices—it is best to bargain. In most stores, bargaining or haggling is not appropriate.
Sometimes it is hard to tell when bargaining is standard practice—don't hesitate to ask your guides
for advice.
ADDITIONAL RESOURCES
● Haïti en Marche: http://haitienmarche.com/
● Haiti Gazette: http://www.haitigazette.com/
● Alter Presse: http://www.alterpresse.org/
● The Haitian Times (U.S. Based): http://haitiantimes.com/
● The Haiti Observer (U.S. based): http://www.haitiobserver.com/
SEE OUR PREVIOUS TRIPS TO HAITI